Welcome from Dr. Marianne Reiff –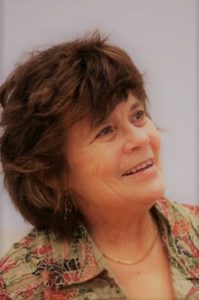 I'm glad you found this website! I'd like to introduce you to Integrated Coaching, an exciting model that blends Gestalt-based principles with the Emotional Freedom Technique (sometimes called Tapping).
I coach the way I like to be coached – with structure, respect, and accountability built in. My focus is you; and my intention is to hold the space as you do the work.  You can count on me to listen, to ask questions, and to give clear feedback.
I consider coaching to be learning, and Integrated Coaching blends the principles and practices from the cognitive, affective, and kinesthetic domains. The integrated approach I offer blends Gestalt-based coaching principles and practices, practical assessments, and powerful stress reduction strategies from both traditional and holistic areas to enhance and revitalize traditional coaching formats.
Basically, Integrated Coaching utilizing EFT (Tapping) is a reboot for your system. Ready to reboot and reclaim your life? You have options!
Individual Sessions: Coaching with EFT  is a powerful tool that often works when nothing else does. Discover the hidden barriers that hold you back, shed that negative self-talk, reduce anxiety and stress, get out from under the load of chronic pain, or disconnect old inner messages and subconscious programming.
Coaching Circles:  Two concepts support the power of group coaching –
We are not the first person to feel this way, make that particular mistake, or need to be heard.
There is power in community – the research supports it!
Joining, or forming a Coaching Circle is an economical way to learn the new strategies, practice skills, and benefit from a safe and supportive group connection.
Workshops and Training Sessions: I offer training sessions such as Team Building, Workplace Stress, and Mindful Parenting, which combine True Colors Personality Style Assessment and EFT Tapping for Workplace Wellness.
I welcome your calls or emails.  Contact me, let's start the adventure!
Marianne Reiff