Coaching with Marianne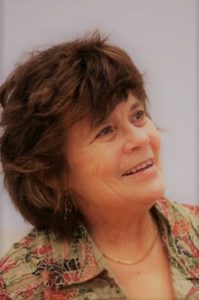 A Coaching Session is a time for you — a space held safe and structured in which you can explore, stretch, get confused, or start something grand. It is your space, your time on-line, on the phone, or face-to-face. A typical session lasts 45 minutes to an hour.
In coaching we work together on what you bring. Basically, I work with folks who are stuck, stressed, or just moving into that next great adventure. I coach the way I like to be coached – with structure, respect, and accountability built in. My focus is you; and my intention is to hold the space as you do the work.  You can count on me to listen, to ask questions, and to give clear feedback.
I consider coaching to be learning, and for that to happen successfully, it must integrate the principles and practices from the cognitive, affective, and kinesthetic domains. I offer coaching that blends Gestalt-based coaching principles and practices, practical assessments, and powerful stress reduction strategies from both traditional and holistic areas to enhance and revitalize traditional coaching formats.
We develop each session collaboratively in support of your personal goals –focused on your current understanding of them that day. As your coach I'll be right there with your through the process so you can focus on the work you want to do.
As a beginning structure, I've found questions developed by Gerald Egan, author of The Skilled Helper useful in setting out a basic coaching sequence:
 

Phase l: What is present for me now? What is going on right now?